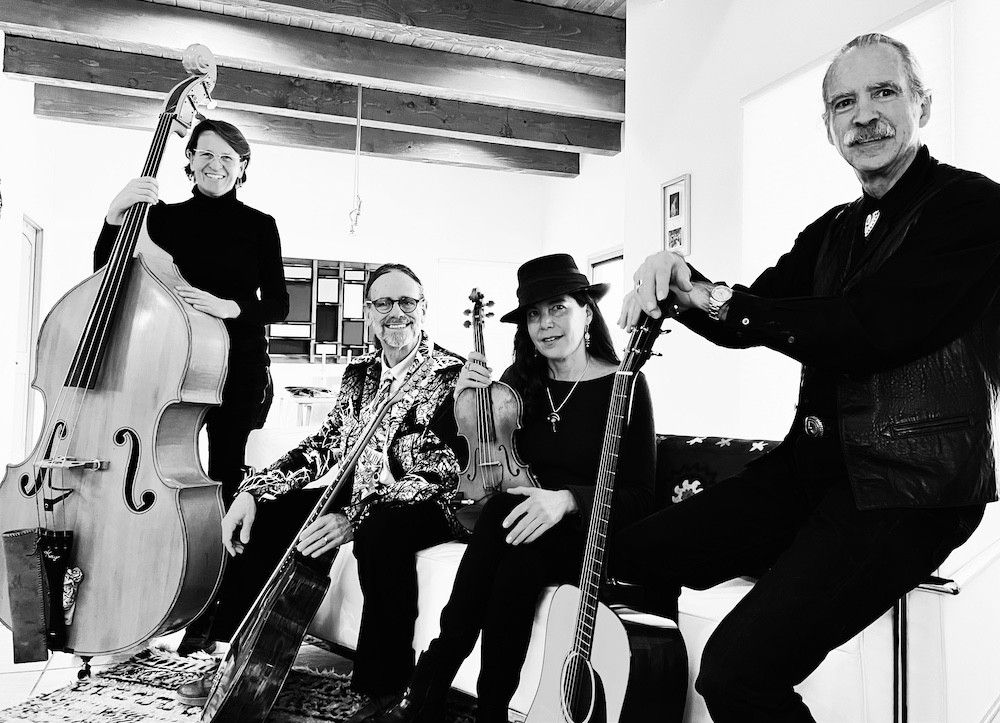 Join us at La Reina for a night of free live jazz music with Swing Soleil.
Swing Soleil is an all-acoustic swing-jazz manouche band based in Santa Fe, New Mexico. Quartet members include Patrick Longmire playing lead and rhythm guitar, Hilary Schacht playing violin and on vocals, Charlie Freeman playing rhythm guitar, and Alan Kapulski playing upright bass and on vocals. Swing Soleil has been impressing audiences in New Mexico with enthusiastic performances, unique arrangements and virtuoso musicianship since 2012. This band plays diverse compositions ranging from 20th century jazz to swing standards by composers such as Django Reinhardt, Stephane Grappelli, Louis Bonfa, Neil Andersson, and others.
All ages are welcome, 21+ to enjoy beverages at the bar. Tickets are not required. This event is free and open to the public however tips to the band are always welcome and appreciated!