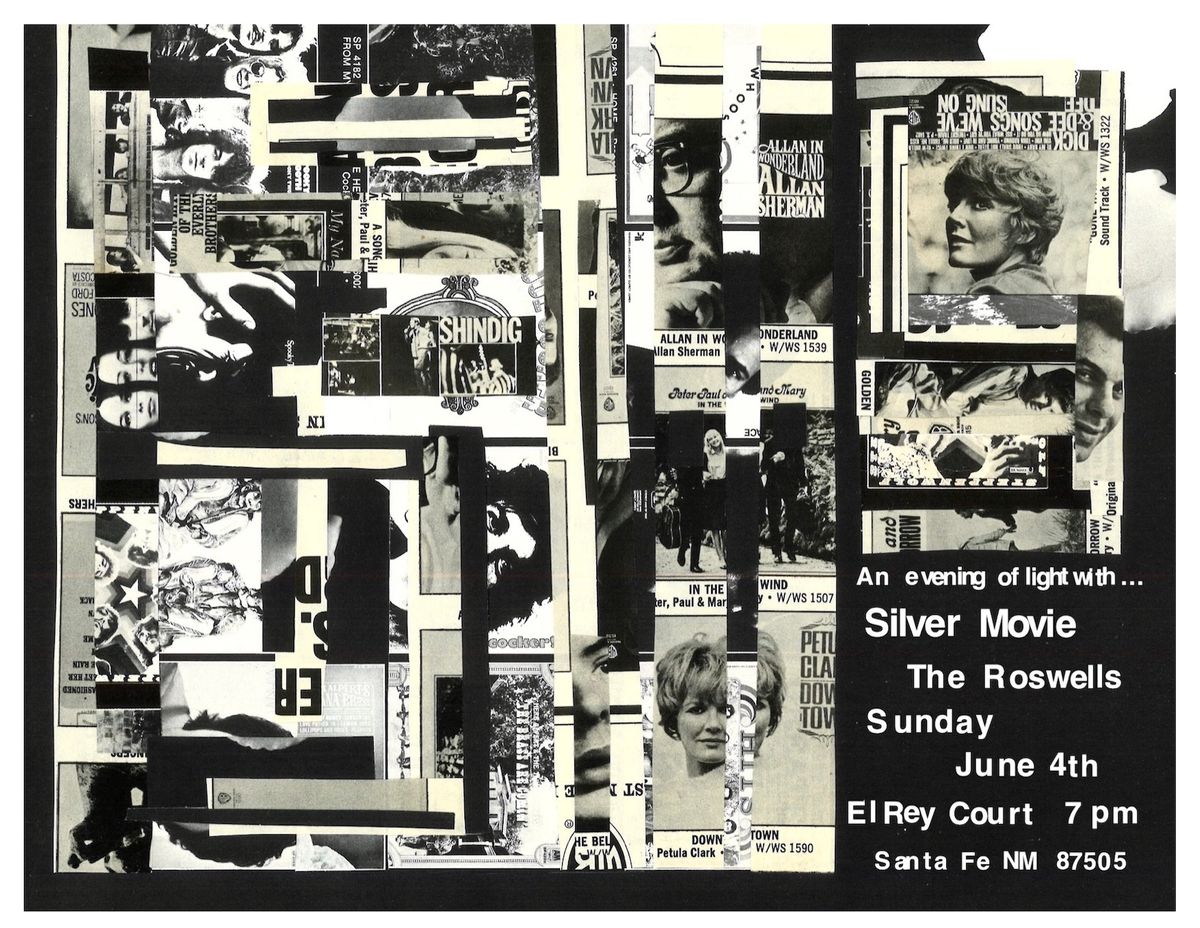 Silver Movie & The Roswells
Silver Movie is the moniker of New Mexico based singer-songwriter Matt Ray. Started in 2021 as a recording project, Ray's music has been described as both "21st century folk rock" and "avant-pop". A new single "Alex Metal" was released in February.
"A whimsical entrancing blend of minimalist Martin Rev-like drum machine patterns and retro John Lennon-esque vibes, "Alex Metal" unfurls over tinny time-ticking percussive loops and warm pinpoint bass pulses, whilst nostalgic reedy keyboard flows rise ceremoniously below sparkling crystalline keys, to immerse prominent resigned vocal melancholy in warped robotic moods."
- Fabrizio Lusso
"The Roswells bring the nostalgia of the second and third generation of country music into the millennia. Singing songs of western swing and honky tonk greats, they add their own unmistakable Nuevo Mexico tejano influence, evident when they switch almost on spur of the moment, from Buck Owens to Al Hurricane. Their blend of harmonies is that of Johnny and June, Dolly and Porter, Loretta and Conway.
Part angst, but all love."
~ Cactus Eddie