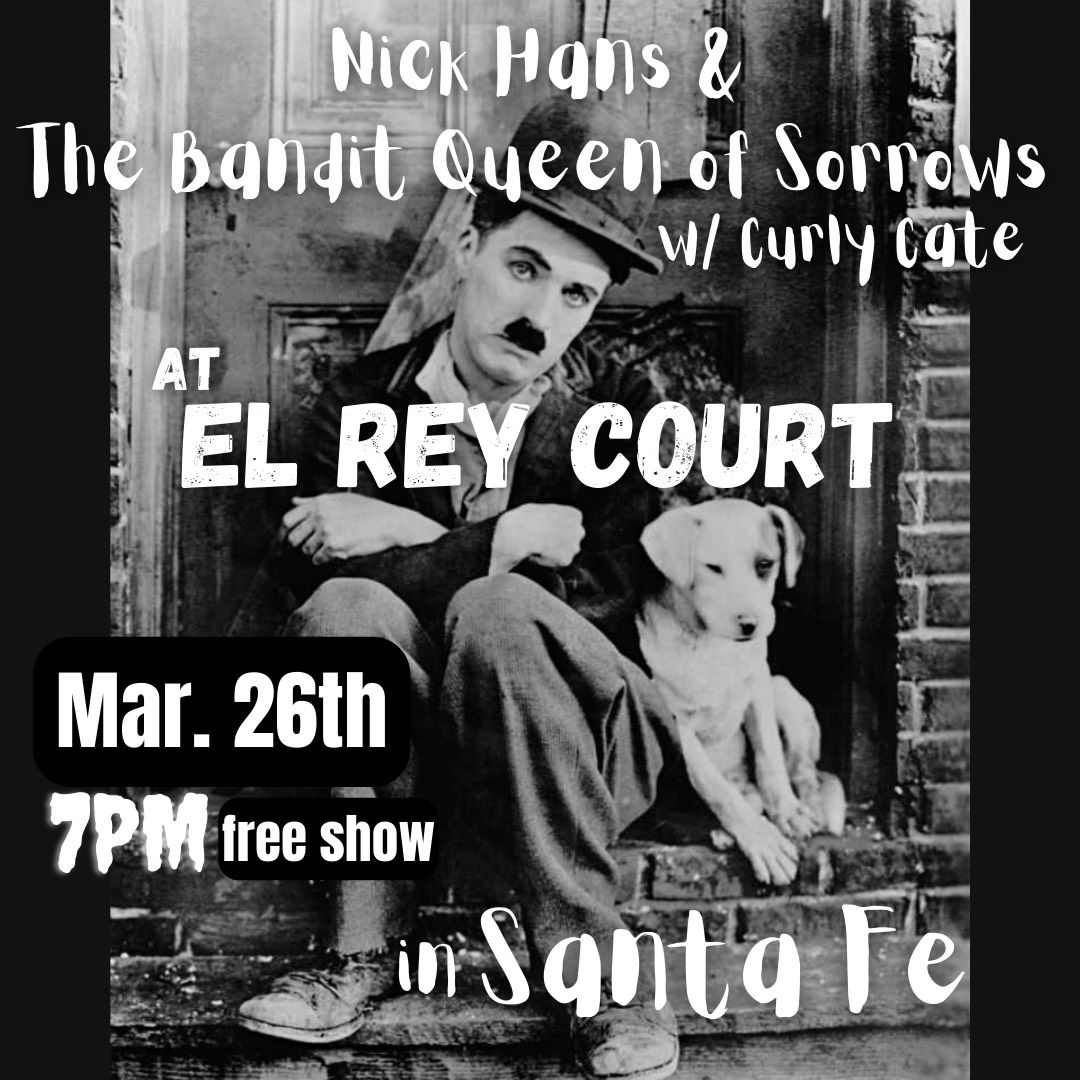 Nick Hans & The Bandit Queen of Sorrows w/Curly Cate
Join us at La Reina for a night of free live music featuring Nick Hans & the Bandit Queen of Sorrows w/Curly Cate.
Nick Hans writes songs drawing primarily from his own life – sometimes dark, sometimes beautiful. He left Tennessee in his late teens and began crisscrossing the country by freight train, working seasonal jobs, farming, and living in punk and radical communities. When he found a cassette tape with Leadbelly on one side and Woody Guthrie on the other, he was blown away by the beauty and power of those legendary musicians and their songs. He picked up a beat-up Stella guitar, and has been writing and playing his own songs ever since.
The Bandit Queen of Sorrows is a folk singer-songwriter, multi-instrumentalist & deadbeat poet. Storytelling from her days on the rails and down road.
All ages are welcome, 21+ to enjoy beverages at the bar. Tickets are not required. This event is free and open to the public however tips to the band are always welcome and appreciated!