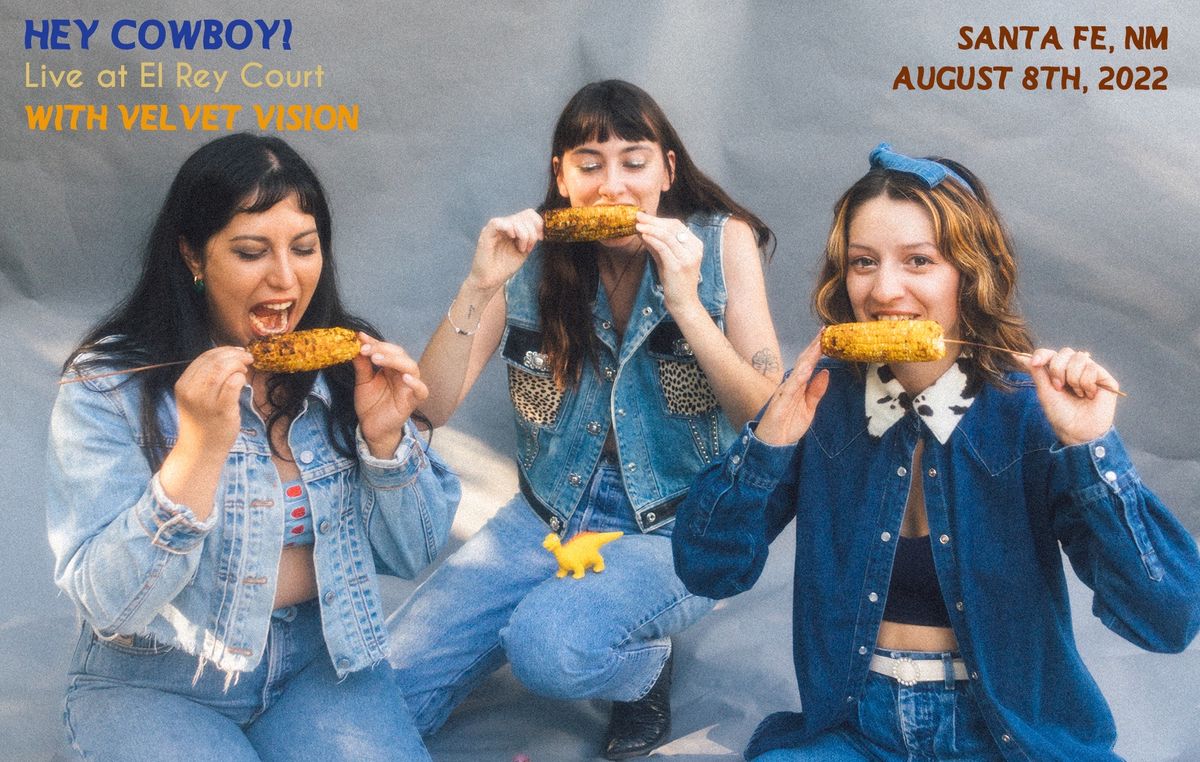 Hey Cowboy!: Live on Queer Night
Join us on Queer Night for a special performance by Hey Cowboy!
About:
Three gals creating synth pop sounds, and no guitars allowed. "Micah Vargas, Sydney HardingSloan, and Gaby Rodriguez have crafted a unique blend of ethereal, sun-drenched pop that begs you to sway into the light with them." - Elise Soutar, Paste Magazine Hey Cowboy! has released two full length albums, "The Soft Kind" and "Get in My Fanny Pack and Let's Go" featuring their most popular hit, "Cherry Jerry Citrus". Their latest single, "Not 4 U" is only a taste of what is to come, and believe it!
There will be a lot of dancing.