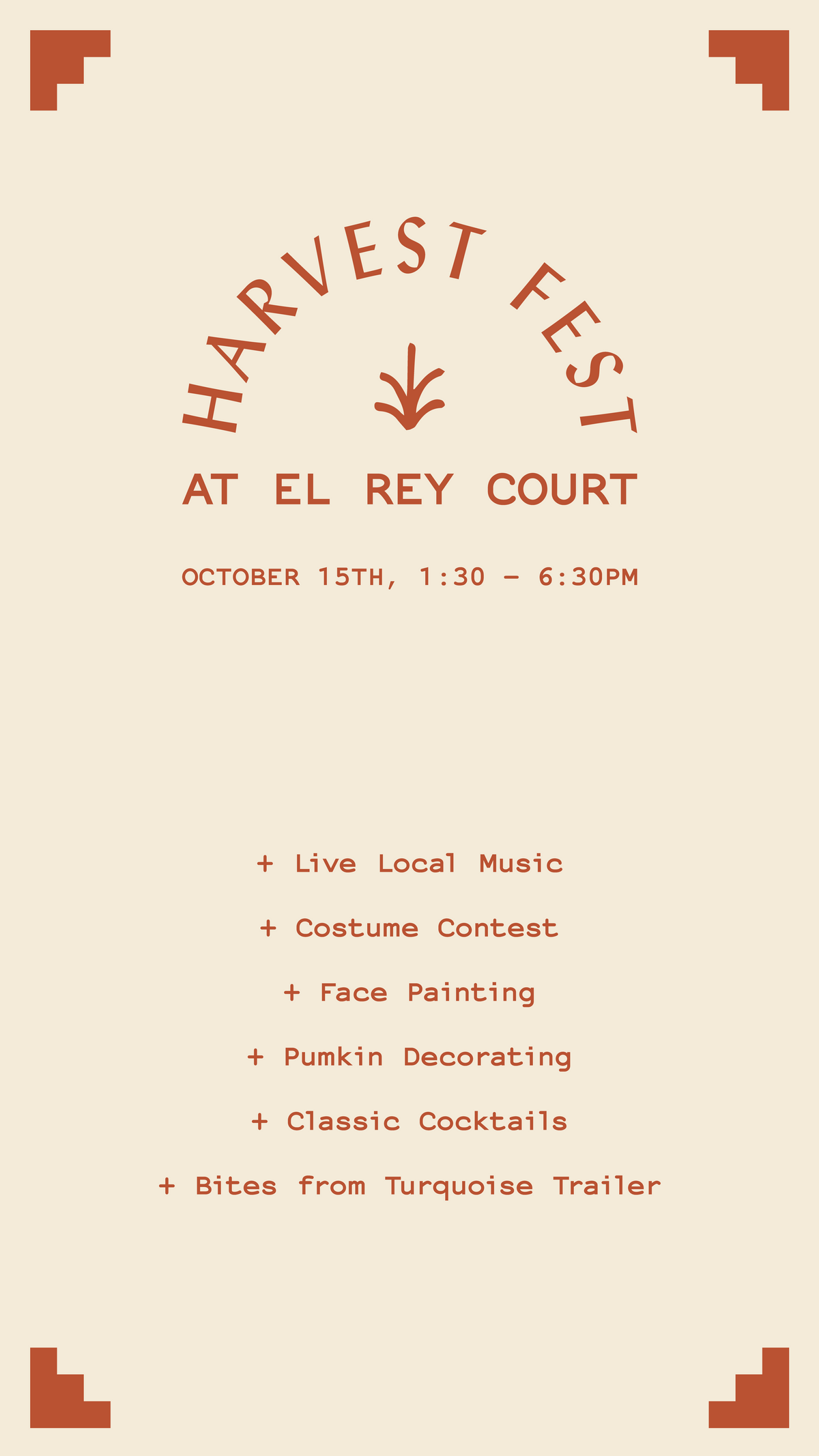 Don your best costumes and your coziest sweaters and bring the whole family! Live music from The Banded Geckos, The Bill Palmer Trio and Casual drifter. Enjoy Fall bites from the Turquoise Trailer, Wood Fired Pizza from Tender Fire Pizza, and cozy beverages from La Reina.
+Instrument Petting Zoo brought to you by Queen Bee Music Association.
+Pumpkin decorating
Brought to you be our friends at Rambler Sparkling Water and our friendly neighbors Minerva Canna.