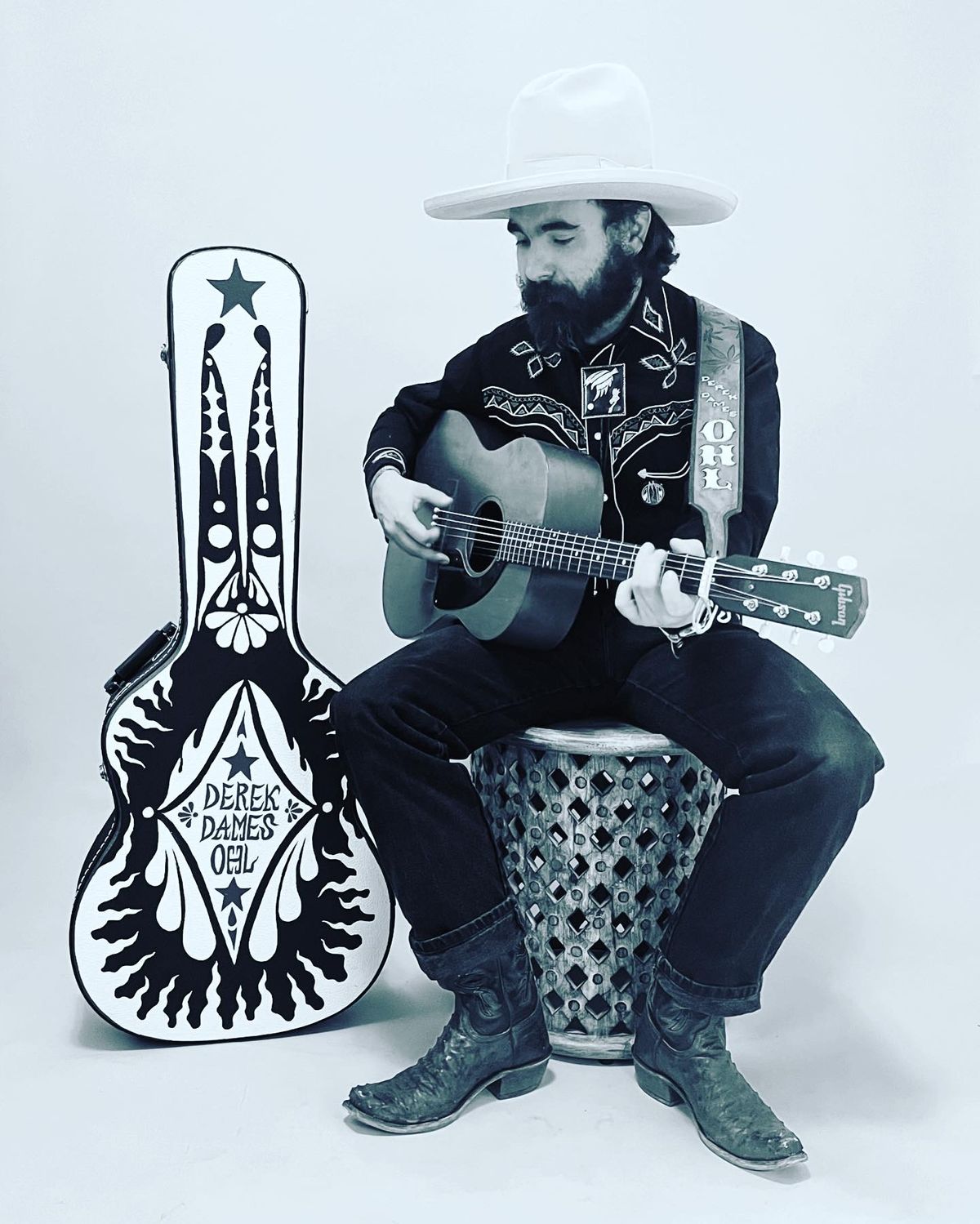 Presented by our friends at Rambler Sparkling Water!
Derek Dames Ohl is like warm butter on hot bread with blustering conduct. As a modern day herald Derek keeps his roots close with a six string on his back, ping-ponging across the United States sharing songs at every bar or dive that dares. Sounds that eclipse and perfect everything from Country, Blues and honkey-tonk. His pride in keeping the American roots music tradition alive, with punchy guitar playing will surely have every listener on their feet and stomping the floorboards. Derek has been related to artists like John Prine and Guy Clark with his quirky one second, and woeful the next songwriting style.
All ages are welcome, 21+ to enjoy beverages at the bar. Tickets are not required. This event is free and open to the public however tips to the band are always welcome and appreciated!