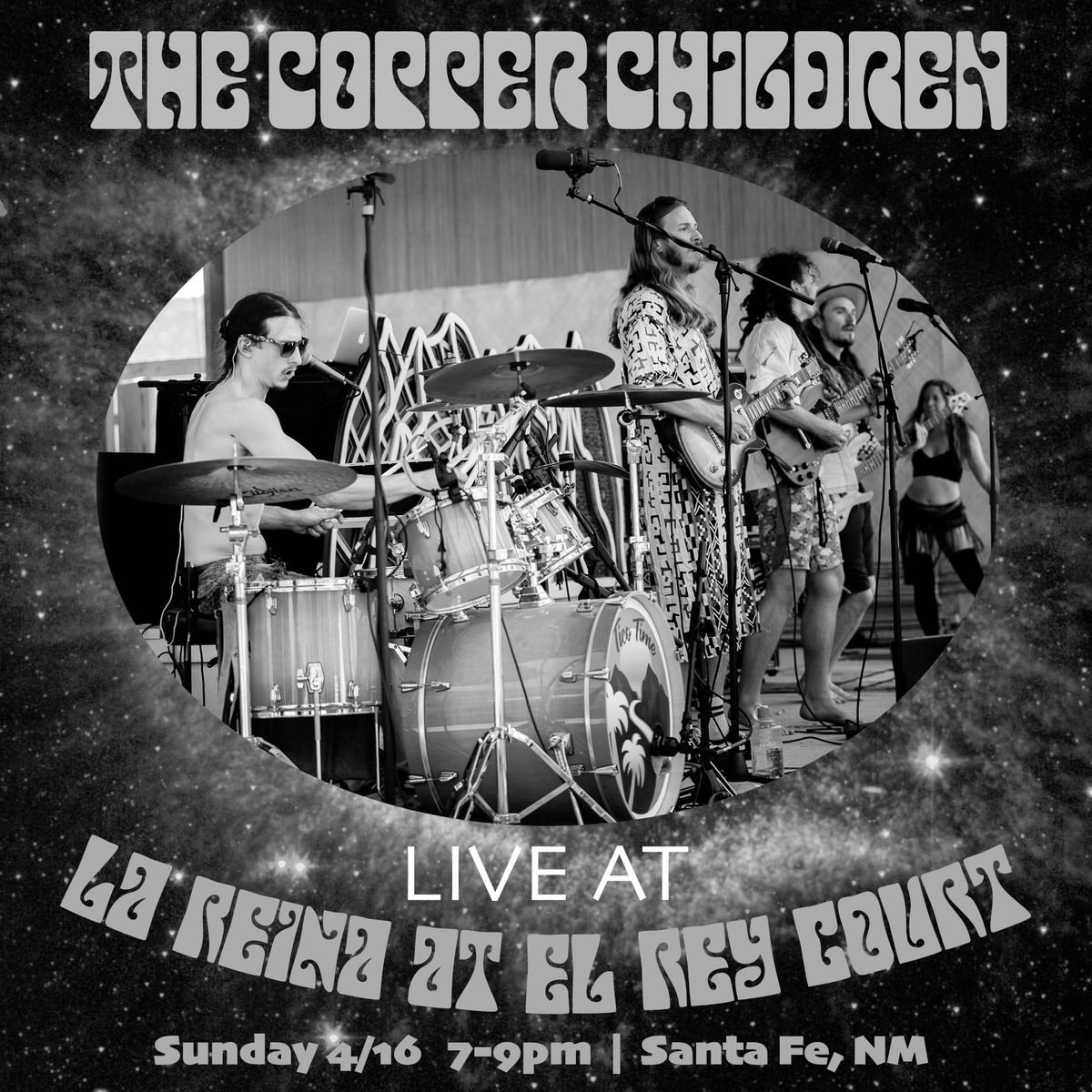 Join us at La Reina for a night of free live music with Copper Children.
The Copper Children are a unique blend of styles and influences that span from the choral sounds of American gospel music to the psychedelic acid jam fueled sounds of the 60s. Live they take you into your heart space, conjuring the spirit of unity, freedom, silliness, and love, with harmonies and rhythms that remind us of our shared humanity. The Copper Children have shared the stage with notable artists such as Jerry Garcia Band, The Flobots, Devotchka, Mike Love, Everyone Orchestra, Elephant Revival, Dustbowl Revival, Handmade Moments, and many more. Over the years the band has performed for audiences at Summer Camp, Northwest String Summit, Arise Music Festival, and on national tours of the U.S. Like a roller coaster, their "Psychedelic Gospel" experience leaves audiences feeling transported to the rail-yards of freedom.
The Copper Children is driven by rhythm and good vibration. Each member came together with the intention of spreading love of the purest form as far as possible. They offer an unforgettable six piece band experience in the heart of Colorado, on the road, and in speakers near you!
All ages are welcome, 21+ to enjoy beverages at the bar. Tickets are not required. This event is free and open to the public however tips to the band are always welcome and appreciated!