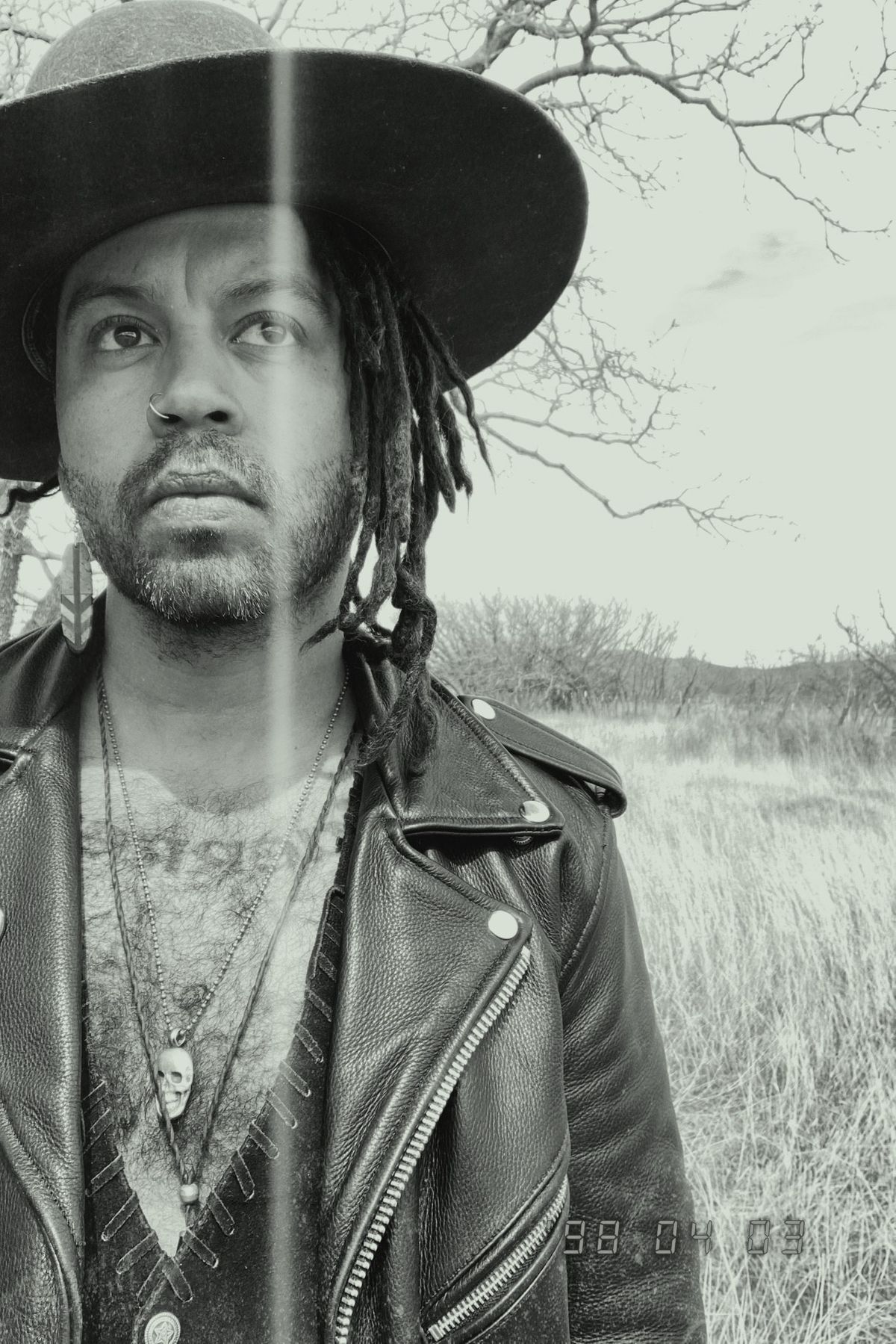 Garry Blackchild & the Ghost Train
Join us at La Reina for free live music with Garry Blackchild & the Ghost Train.
Garry Blackchild is a Folk/Roots/Americana musician based in Taos NM. Originally from Pasadena CA , he has lived and performed all over New Mexico for the past 15 years and his music reflects that. Playing styles from Country- Blues to Bluegrass, to Folk and Desert Rock . His lyrics reflect his nomadic journey and account of his adventures across the southwestern landscape .
One of his most recent events was the online benefit concert "Food For Love " which raised over $70,000 to fight hunger during the pandemic in New Mexico , Artists that also performed included David Byrne, Rae Wylie Hubbard, Lyle Lovett, Nathaniel Rateliff, and Kurt Vile to name a few !
Garry has been performing as a One-Man-Band solo act , but has recently formed a Trio " The Ghost Train " . Backed by Gray LeGere on Drums and Freddy Lopez on Mouth Harps, His live shows range from high energy foot stompers , to heartfelt ballads that speak of the hardships of a life on the road . His multi-ethnic background ( Native American , Black, and Hispanic )makes him a unique troubadour and poet of our time. His style embodies the evolution and future of Americana and Roots music !
Currently his latest project the Ghost Train is in the studio recording his sophomore album entitled " High Desert Love Affair " to be released in the Fall . His previous Album " Rebel Folk " can be found on most musical platforms including Spotify , ITunes , YouTube , Pandora, and Bandcamp
Website:
YouTube Links:
All ages are welcome, 21+ to enjoy beverages at the bar. Tickets are not required. This event is free and open to the public however tips to the band are always welcome and appreciated!